Leader in Training: Teen Leadership Program
Portland, Oregon
Formerly our Counselor in Training program.
Become a Leader In Training
The Trackers Leader in Training Program (LIT) is 1-week of leadership and outdoor skills training followed by 3-weeks of field training as a LIT with younger campers.
Leadership Training
Our LIT Program is your opportunity to work with some of the best educators in the outdoor field while developing key leadership skills. This may include wilderness survival scenarios, designing garden plots or working with your team to ensure that campers feel comfortable, safe and happy.
Your 1-week of leadership training is followed by a 3-week commitment to apply what you learn at our summer camps. These are called your Field Training Weeks.
First time LIT's or LIT's under the age of 15 train our day camp programs located in Southeast Portland, Northwest Portland, or West Portland. These camps start and end each day at one of our various headquarters located in different neighborhoods. During the day, they head out in school buses into the Willamette Valley and Sandy, OR green spaces for their adventures. They return home each day.
Returning LIT's or those over the age of 15 have the opportunity to train in our overnight residential camps in Sandy, OR. These camps start on Sunday afternoon and end Friday afternoon. LIT's remain onsite during that time. Other LIT's may be eligible for residential camp even if they are not returning, if they are over the age of 15 and have had experience with Trackers overnights as a camper in past years. Please contact us in advance of registering to connect with our Camp Director about this opportunity.
Choose Your Guild
When you register for the Leader in Training Program you learn as a member of our Four Guilds. LIT's may choose to train intensively in one Guild or across the Guilds. Our Camp Director sends you a Welcome Packet after registration and works with you to choose and secure your 3 Field Training weeks and themes. Skills of each Guild include...
Rangers Guild Wilderness Survival, Wildlife Tracking and the Curriculum of Shadows: Invisibility & Stealth
Wilders Guild Wild Edible and Medicinal Plants, Homesteading Crafts and the Wilders Garden
Mariners Guild Navigation, Water & Ocean Harvest and the Compass Rose: Marine Ecology and Sea Lore
Artisans Guild Storytelling, Fine Crafts and The Remembering: Place-Based Learning
More on our Four Guilds
Leader in Training: Teen Leadership Program
Commitments
Tuition includes a 1-week of overnight training in leadership and traditional skills. Plus a 3-week commitment as a Leader in Training in Trackers Summer Camps.
Important Information
You can download our program information packets:
LIT Overnight Orientation Handbook Include logistics and essential health forms for our overnight.
LIT Planning Guide All about choosing and preparing for your additional field training weeks.
Important forms we will need for program registration:
Drop-off/Pick-up Time
We leave on our our Trackers Buses from 4617 SE Milwaukie Avenue, Portland, Oregon at 1:30pm on Sunday and return at 4pm every Friday.
Locations
Orientation & Overnight Camp Sandy, Oregon At Camp Trackers in the Marmot Valley. This beautiful 40-acre woodland site includes the Trackers Homestead where you find free-range chickens, milking goats, abundant wildlife and one of the most epic forests this side of Middle Earth.
Day Camp Weeks 4617 SE Milwaukie Avenue, Portland, Oregon, Within minutes of most Portland neighborhoods, right next door to the 140 acre Oaks Bottom Wildlife Refuge where we find birds, deer, bike paths and much more!
National and International Campers

Airport Shuttle We offer shuttle service from Portland International Airport, to set this up before you book your flight learn more about flying to camp.
Consecutive Weeks For campers staying more than one week our Weekend Camp Adventures are designed just for you. These are fully accommodated Friday - Sunday weekend programs which offer different fun activities and the chance to unwind from each week of camp. You can canoe, hike, explore local sites and visit the Oregon Coast. Learn more
Register
Grade 9-12

June 21 - 26, 2015

Tuition

$495
Grade 9-12

July 12 - 17, 2015

Tuition

$495
Scholarships We have scholarship awards available of up to 10%-35% or tuition. Due to limited funds of awards we recommend you apply early to increase your chances of acceptance. Submit a scholarship application
Commitment
After the 1-week Leadership Training, you share your skills for 3-weeks during the summer either as a LIT at our Summer Day Camps or the Camp Trackers overnight program.
Feedback to Grow By
At the end of each week the Program Mentor gives the Leader in Training a written evaluation of their performance. We cover how the student was able to teach basic to complex outdoor educational skills, plus their leadership accomplishments for the all important social structure of the camp. Our staff makes signed copies of each evaluation available for use in portfolios for college admissions and other learning and professional goals.
Leadership Options
There is no other outdoor program like our camps. It is one of the highest levels of experience you can get in education and the outdoor field. From School Bus Time Machine to Camp Trackers, being a Leader in Training at a Trackers Earth camp is like falling down the rabbit hole or stepping through the looking glass.
Day Camps Trackers Summer Day Camps are epic adventures. They raise the bar for how a day camp runs. Our themes are always intelligent and engaging, weaving savvy social commentary, nature and great theater into fun and engaging experiences. If you ever assisted at any other day camp, be prepared for something completely different at Trackers. Our Summer Day Camps offer direct mentorship from a Program Mentor (Lead Instructor). Together you are team.
Overnight Camps Because of the intensive nature of our overnight camps, this coveted learning opportunity is by invitation and appointment only. If you are returning LIT, and over the age of 15, than let us know about your interest in our overnight camps. If you are new to our program, have experience in leadership at other overnight camps and are over the age of 15, please let our Camp Director know that you're interested.
Safety and Standards
This program strives to be as fully inclusive as possible. Since the Leader in Training Program entails teens interacting with younger campers, however, we reserve the right to refuse service to anyone and a full refund is given. Times when this may occur is if LIT's break key safety policies that physically or emotionally endanger themselves, other campers or their leadership team. If there are discipline issues with Leader in Training Program students, we remove the camper from the program with no refund. LIT's receive a policy manual during Orientation Week.
The Four Guilds
When you register for the Leader in Training Program you learn a member of our Four Guilds. LIT's may choose to train intensively in one Guild or across the Guilds.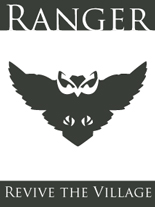 Rangers Guild The Rangers are scouts of the forest. Campers train stealth, tracking and wilderness survival skills. If you ever loved the books My Side of the Mountain or Lord of the Rings the Rangers Guild is where you want to be.
Rangers may build a shelter, learn to carve wood, light the village campfires with no matches, train archery or join in on fun stealth games. The Rangers also track and trail wildlife of the surrounding forest, learning their stories and strategies of survival.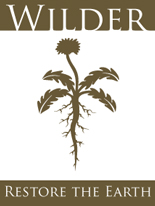 Wilders Guild The Wilders are the caretakers and stewards of gardens and forest. They are masters of wild edible plants and ancient recipes that feed the hearth, heart and soul of the village.
Wilders could make cheese from farm fresh goats milk, fashion wild medicines and tinctures, start seedlings for planting in family gardens, hunt for eggs from our wild chicken flocks or even work on different fiber arts projects. They also help craft our village meals in our unique wood fired camp kitchen.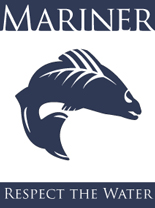 Mariners Guild The Mariners train skills and arts of sea lore. By trade and salty wisdom they demand respect for our local waters and all the life in their depths.
Mariners can go fishing, canoing or even learn to tie artistic knots! While they may not guarantee a catch, campers always have a good time sitting by the shore and casting. With the Mariners Guild you can always count on them to come home with a safe adventure on the water, ready to regale you about the "big one that got away."
Artisans Guild The Artisans are master craftsmen and storytellers.
They know our adventures are larger than one lifetime, weaving them into the mists of myth and timelessness that keeps the village truly alive.
Artisans could offer incredible craft activities such as metal working and blacksmithing projects, wood crafting and building, role-playing adventures and the opportunity to express their own story through song and performance around the campfire.